Electric Vehicle FAQs
Are you interested in driving an electric vehicle? Here at Pitre Kia, we can help you learn about, shop for, finance, and maintain an electric car near Albuquerque, Santa Fe, and Rio Rancho, New Mexico. Find answers to your questions by reading below and contact one of our friendly associates to learn more to schedule a test drive!
How is an electric vehicle different from a plug-in hybrid?
An electric vehicle, usually referred to as an EV, is a car that runs on an electric motor, rather than a gasoline engine.
A plug-in hybrid (PHEV), on the other hand, has a smaller electric motor that works with a gasoline engine. Though most plug-in hybrids can travel some distance using just electric power, they still draw power from the gasoline engine.
Many states offer tax credits and incentives for both electric and plug-in hybrid vehicles.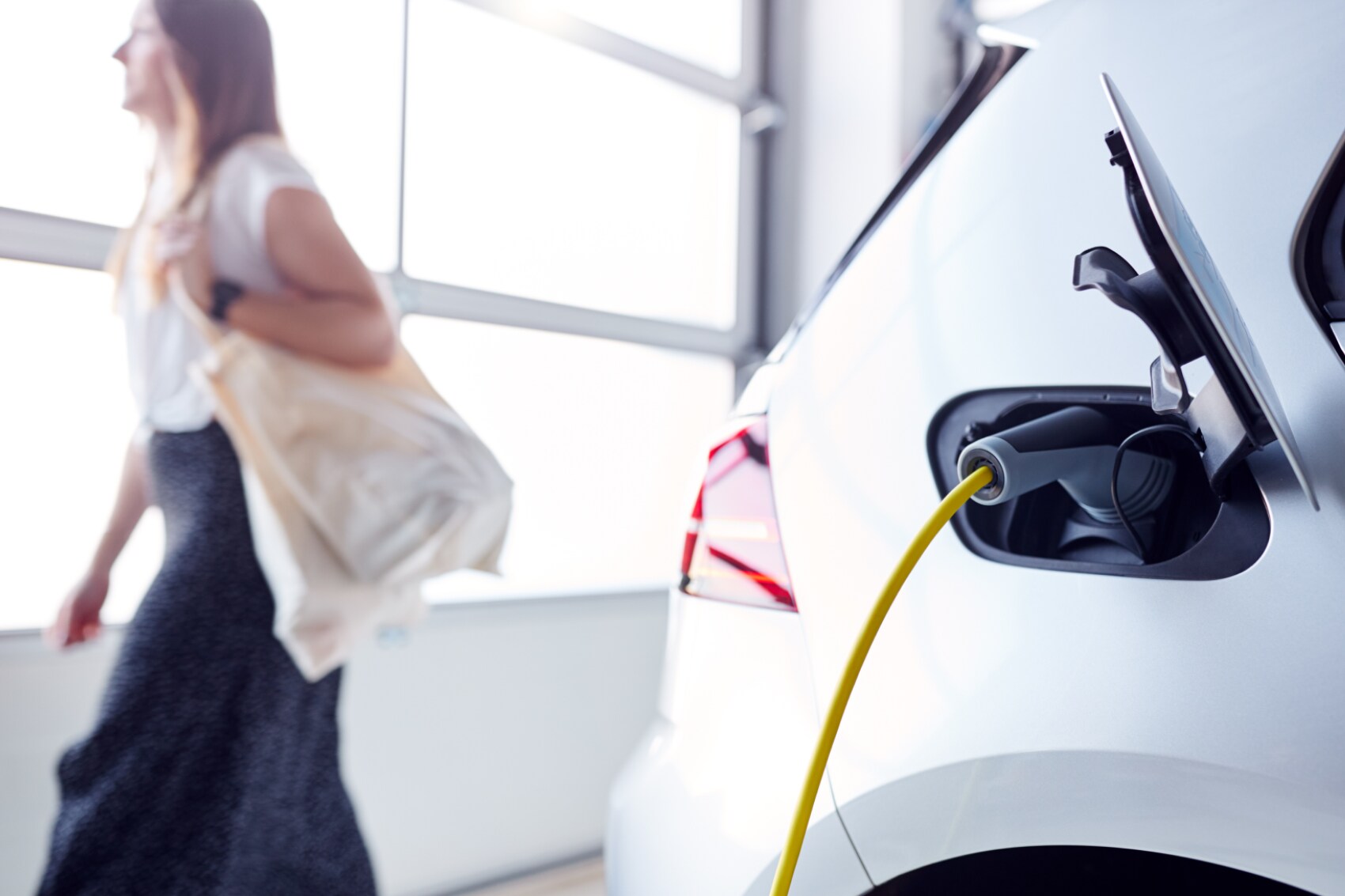 How long does an electric car take to charge?
There are several ways to charge an electric vehicle, and depending on which one you use, you can expect to charge at different rates. The three charging options currently include:
Level 1 (120-Volt Wall Outlet): Typically, it takes 40 to 50 hours to fully charge an EV and 5 to 6 hours to charge a PHEV.
Level 2 (240-Volt Wall Outlet): Generally, it takes 4 to 10 hours to fully charge an EV and 1 to 2 hours to charge a PHEV.
Direct Current Fast Charging (DCFC): Usually, it takes 20 minutes to an hour to get an EV up to 80% charged.
You can have both Level 1 and Level 2 chargers installed at your home, while DCFC chargers are public stations for all EV owners to use. For the most part, PHEV models cannot be charged using a DCFC station.
There are tens of thousands of charging stations set up around the United States. Many EV vehicles also offer features to help you locate the closest public charging station for extra convenience.
How far can I travel in an electric car on a single charge?
Electric vehicle ranges vary from model to model. However, most EVs can go anywhere from between 85 and 370 miles on a single charge. In comparison, plug-in hybrids offer a range of 20 to 50 miles per charge.
What kind of maintenance do electric cars require?
PHEVs require similar maintenance to gas-powered vehicles because they still have engines. Their brakes usually last longer because they use regenerative braking to conserve energy and reduce fuel consumption.
EVs, though, require much less routine maintenance compared with both PHEVs and vehicles with gasoline engines. This is because the battery does not need to be maintained as often, they use regenerative braking, and they have less fluid and parts that need service.
Does Kia make electric and plug-in hybrid cars?
Yes! Kia makes several electric and plug-in hybrids, including the Kia Niro EV and the Kia Niro Plug-In Hybrid, the Kia EV6, the Kia Sportage Plug-In Hybrid, and the Kia Sorento Plug-In Hybrid. If you are interested in buying an electric or plug-in hybrid Kia model, one of our associates will gladly assist you.
Test Drive an Electric or Plug-In Hybrid Vehicle Today
If you feel ready to take the next step towards driving an electric vehicle, we can help you move forward. Contact us at Pitre Kia to test drive an electric car near Albuquerque, Santa Fe, and Rio Rancho, NM, today!
Make an Inquiry
* Indicates a required field
Hours
Monday

9:00am - 6:00pm

Tuesday

9:00am - 6:00pm

Wednesday

9:00am - 6:00pm

Thursday

9:00am - 6:00pm

Friday

9:00am - 6:00pm

Saturday

9:00am - 6:00pm

Sunday

Closed
See All Department Hours
Dealership Hours
Monday

9:00am - 6:00pm

Tuesday

9:00am - 6:00pm

Wednesday

9:00am - 6:00pm

Thursday

9:00am - 6:00pm

Friday

9:00am - 6:00pm

Saturday

9:00am - 6:00pm

Sunday

Closed
Parts Dept. Hours
Monday

8:00am - 5:00pm

Tuesday

8:00am - 5:00pm

Wednesday

8:00am - 5:00pm

Thursday

8:00am - 5:00pm

Friday

8:00am - 5:00pm

Saturday

8:00am - 2:00pm

Sunday

Closed
Service Dept. Hours
Monday

8:00am - 5:00pm

Tuesday

8:00am - 5:00pm

Wednesday

8:00am - 5:00pm

Thursday

8:00am - 5:00pm

Friday

8:00am - 5:00pm

Saturday

8:00am - 2:00pm

Sunday

Closed