What are your favorite things to do with your kids? Making snickerdoodles while a holiday movie plays in the background? Drown pancakes in syrup together every Sunday? Watch them find their perfect stride on the monkey bars? Teach them how to ride a bike?
Every moment with your kids is precious, which is why you need a reliable ride to help them transition from toddlers to teenagers. Our team at Pitre Kia near Albuquerque, Santa Fe, and Rio Rancho, NM, have two options for you: the 2022 Kia Telluride and Nissan Pathfinder.
Dive deep into our comparison below to see which model is perfect for your family.
---
Kia Telluride vs Nissan Pathfinder Performance-Ready for Family Vacation?
When your annual family vacation rolls around, you're going to need an extended vessel that helps you get the R&R you need in no time. Fortunately, both the Kia Telluride and the Nissan Pathfinder are equipped with V6 engines. However, the difference lies in their power output:
Kia Telluride Engine Output: 291 horsepower and 262 lb-ft of torque
Nissan Pathfinder Engine Output: 284 horsepower and 259 lb-ft of torque
Although the difference is slight, it can contribute to how much these models can tow with their base engine equipped. When properly equipped, the Telluride can haul up to 5,000 pounds while the Pathfinder falls short at 3,500 pounds of towing capacity.
If you're looking to take a few jet skis, a lightweight travel trailer, or a utility trailer with some snowmobiles on board, both the Kia and the Nissan fit the bill. However, if you need a bigger toy-like a small hard-sided RV or recreational boat-to accommodate your boisterous bunch, you can easily do so with the Kia.
---
Kia Telluride vs Nissan Pathfinder Safety-Many Safe Miles to Go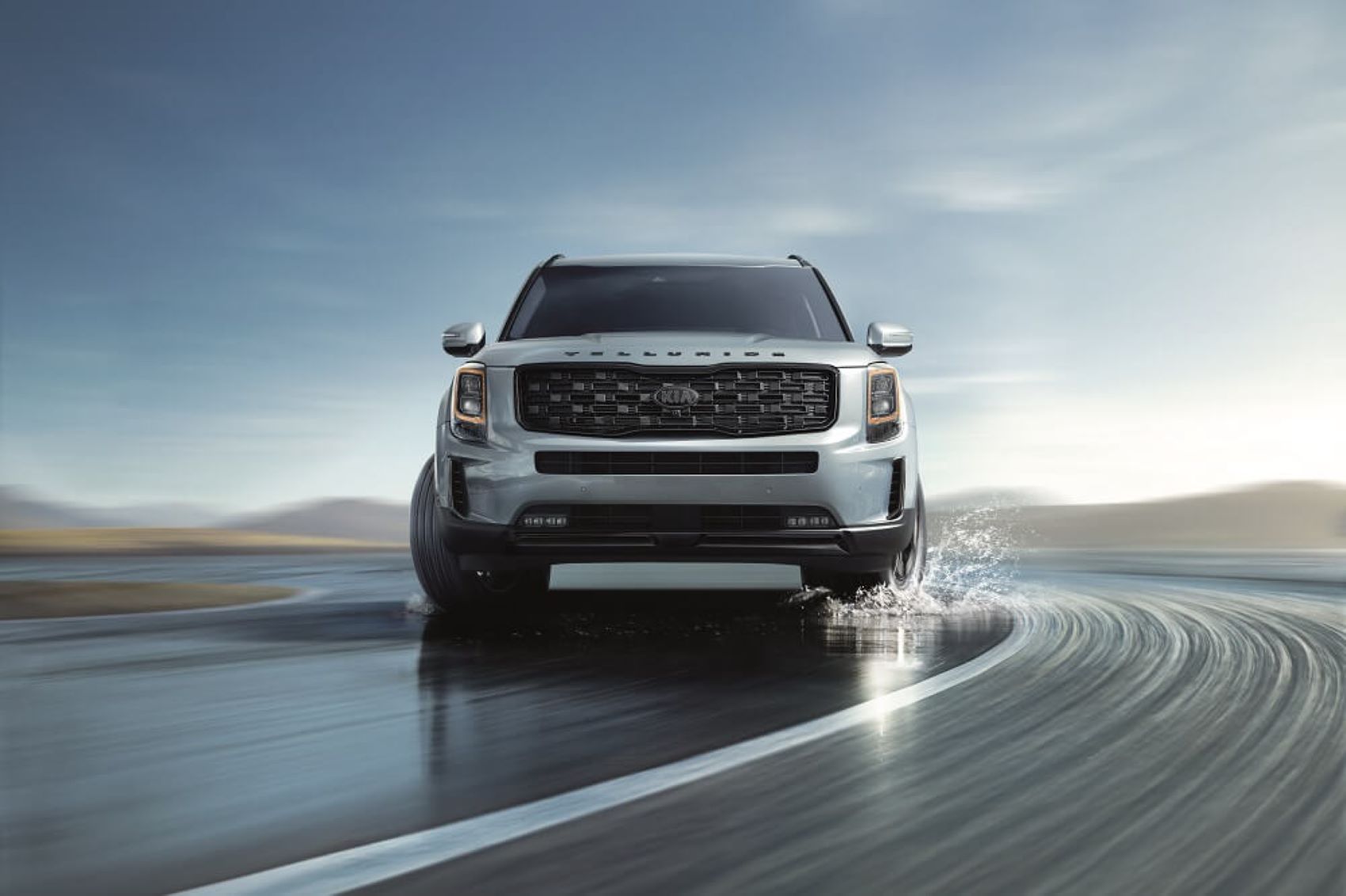 With your babies (or fur babies) on board, you want every drive to be safe. When it comes to the Telluride and the Pathfinder, both of them make your security a priority. In fact, the Pathfinder is equipped with features similar to these Kia systems:
Forward Collision Warning
Blind-Spot Collision-Avoidance Assist-Rear
Rear Cross-Traffic Collision-Avoidance Assist
Lane Departure Warning
Driver Attention Warning
Looking for even more safety? The 2022 Kia Telluride leaves no room for accidents or collisions with these additional standard safety features:
Highway Driving Assist
Lane Keeping Assist
Lane Following Assist
Forward Collision-Avoidance Assist (Pedestrian & Cyclist)
Safe Exit Assist
No matter whether you or your teen driver is behind the wheel, you'll be safe from your driveway to your destination and back home again when the Telluride is in your life.
---
Kia Telluride vs Nissan Pathfinder Technology-Keeping in Touch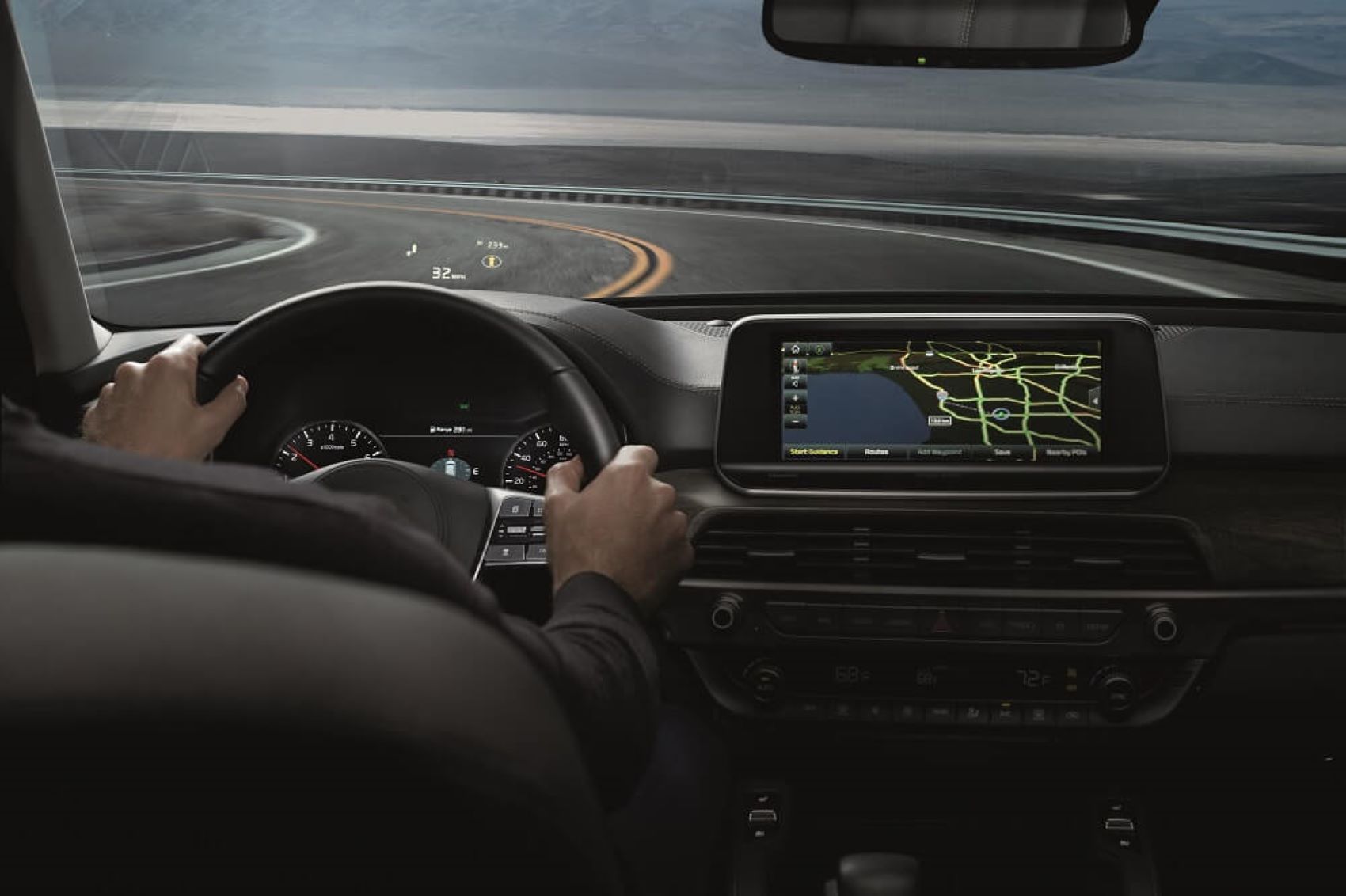 Do you spend a lot of time on the road dropping your kids off at school, visiting grandma two counties over, or running cookies to your son's school bake sale? If so, some on-road entertainment provided by the Kia Telluride and Nissan Pathfinder will make each trip memorable.
The Telluride is equipped with a 10.25-inch touchscreen display with built-in navigation. On the other hand, the Pathfinder makes an 8-inch touchscreen display standard. Plus, its Nissan Door to Door Navigation is available.
So, if you're looking for a larger display screen for increased visibility, better accessibility to all of your favorite apps and streaming platforms, and standard navigation, the Kia Telluride may be your best choice.
---
Is the 2022 Kia Telluride or Nissan Pathfinder Perfect for Your Family?
Although you cannot control how fast your kiddos grow up, you can take control of the ride that gets them through their adolescent years. Both the 2022 Kia Telluride and Nissan Pathfinder prove to be worthy opponents, but which is going to offer the drive, security, and connectivity your Albuquerque, Santa Fe, and Rio Rancho, New Mexico, family needs?
Thanks to its greater capabilities, additional safety features, and impressive infotainment system, our team at Pitre Kia believes that the Kia Telluride belongs in your driveway. Do you agree? If so, schedule a test drive with us today!